Fishing Report for Matagorda Bay at Matagorda, Texas
Call 832-692-5565
Email: waltwendtland@yahoo.com

Matagorda Bay Fishing with Captain Walt Wendtland
When you are ready for that great fishing trip, it's time to "Go Fish Matagorda" with us!
Wade fishing and drift fishing the waters of Matagorda Bay.

Capt. Walt Wendtland's Matagorda Bay Fishing Reports


June 30 .... TROUT FISHING IS ON IN MATAGORDA BAYS. BOTH BAYS GIVING UP LIMITS OF FISH THIS LAST WEEK. BEST BAITS HAS BEEN LIVE BAIT. BUT TOPWATERS AND PLASTICS ARE TAKING A FEW. KELLY WIGGLERS IN MANSFIELD MARGARITA AND THE REACTION STRIKE BAIT IN THE COPPERTONE AND NEW PENNY HAVE BEEN GREAT. ALSO THE H20 BAIT FROM ACADEMY IN THE PUMPKINSEED/CHART TAIL. BAIT FISHERMAN HAVE ALSO BEEN CATCHING GOOD NUMBERS OF BLACK DRUM ON THE SHORELINES AS THE TROUT HAVE BEEN HOLDING ON REEF AND GRASS BEDS TO SPAWN. MALE TROUT ARE PRETTY MUCH MOVING IN TO GET SPAWNING COMPLETE FOR THIS SET OF TROUT. FRESH WATER IS DISSAPEARING SLOWLY IN MATAGORDA BAYS. LIVE MULLET IS GETTING THE JOB DONE WITH THE REDFISH. THERE IS A TON OF REDFISH IN THE 18/19 IN RANGE. HERE IS JUST A FEW PICS FROM THE LAST FEW DAYS.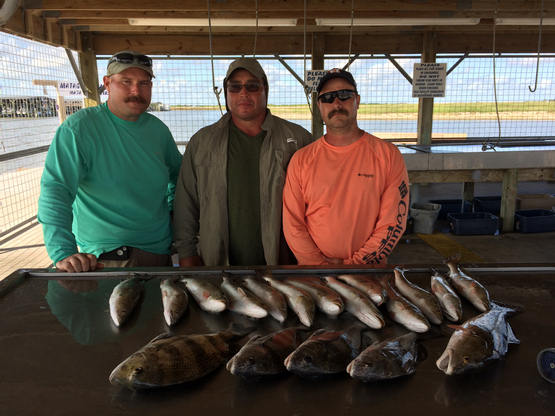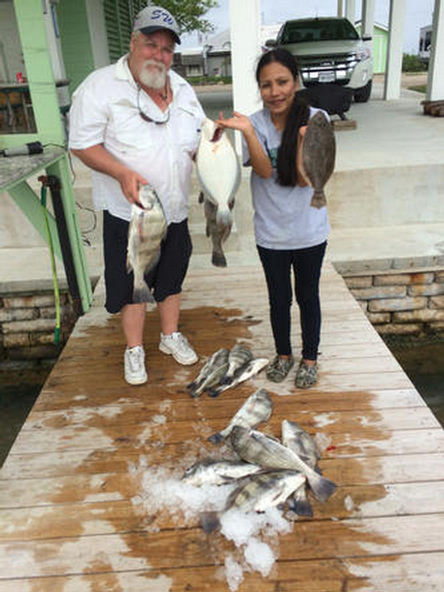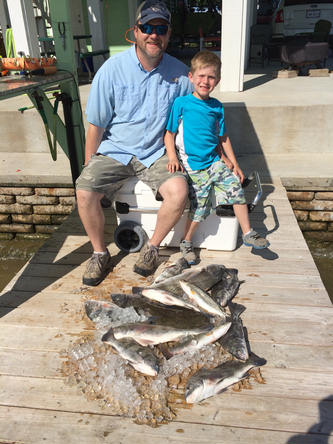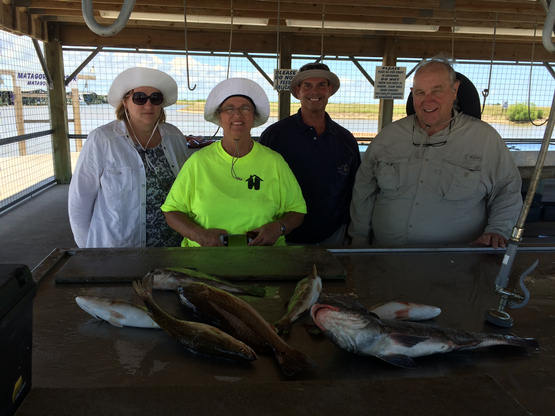 Few fish are being caught by waders throwing croakers, but other than that it is good that we get these days past us as soon as possible. Water temp. is in the 90's and that makes it tough keeping live bait alive. One tide a day.......low, most of the days...... Here are a few pics from this last week. Want to thank my Oilman crew I took out. Great group of people.

Capt. Walt Wendtland
Doublesteal Fishing Guide Service

GOFISHMATAGORDA.COM
Come fish with us and have a great time!

Call 832-692-5565